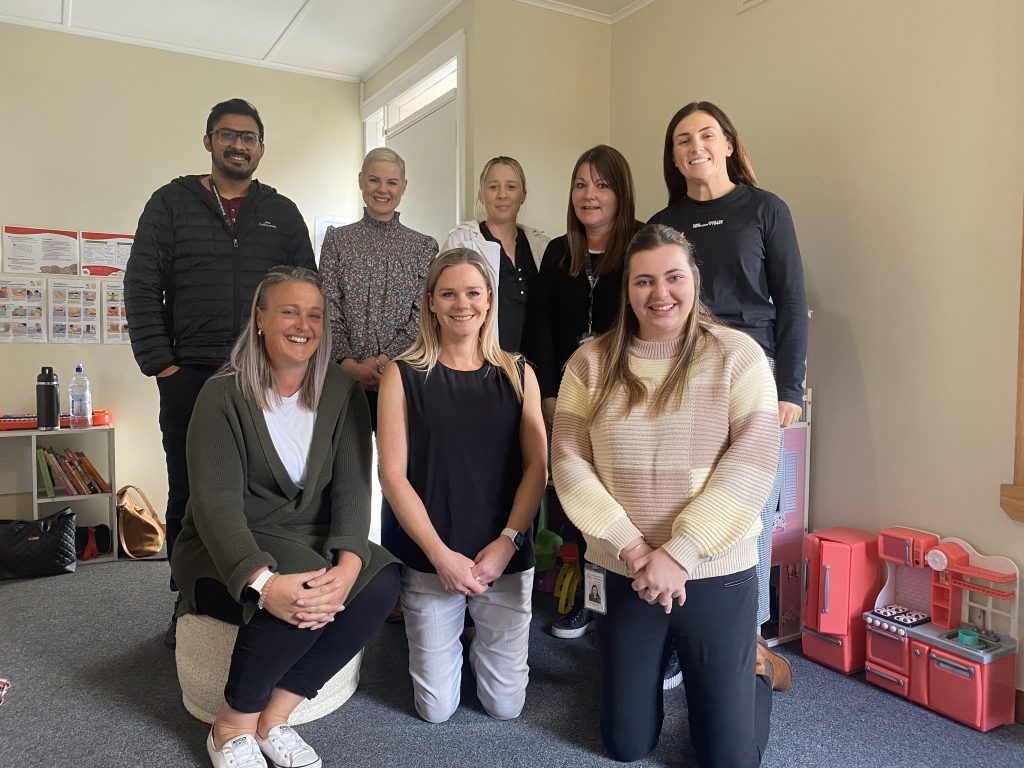 Through hard work and dedication, the Child Safety Support Worker team in the North West has created a new 'family time' space for children and their families to enjoy.
The new family time space will be used by children in care, to spend quality time with their family.
For children and young people in care, it's important they stay connected with their family. This could be their parent/s, siblings, extended family, community and other people important in their lives.
Family time is a priority for our staff in Services for Children and Families. They listen to the wishes of each child around if, and how, they want to spend their family time.
Child Safety Support Workers play a big role in this. They provide support to children in out of home care. They facilitate family time and make sure this is always a safe, fun and special experience for the child.
The new family time space has been well received by families:
they feel more welcomed
are relaxed and not anxious during their visit
appreciate a friendlier, less clinical environment (where, understandably, more challenging meetings may have taken place)
they don't experience guilt or shame by others, or distractions, that could be experienced in public spaces.
Visits are also going smoother… and no wonder!
The new family time space is fully furnished to meet the needs of children and families. It includes lots of toys, and room to move and use energy!
There is a cot for infants, for staff to educate parent/s on safe sleeping.
Parent/s also have access to amenities to prepare milk bottles, snacks, toasties and a hot drink for themselves.
Most importantly, it provides a 'homely-feel' which makes for quality family time.
Our Child Safety Support Workers are making a real difference here.