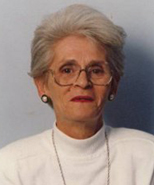 Apply for an Alma Stackhouse Scholarship for 2024
The department sponsors $3000 per year to support a Year 10 Tasmanian Aboriginal student to complete Years 11 and 12. The two-year Scholarship is for students from a rural or remote area. The applicant must be pursuing a tertiary pathway to University or tertiary-level study.
Funds contribute to costs associated with attainment of Tertiary Entry. This includes materials, equipment, travel and other costs of living whilst enrolled.
The Alma Lily Stackhouse Scholarship launched in 2008. It celebrates the life and legacy of Tasmanian Aboriginal Elder, Mrs Alma Stackhouse. We honour her commitment to the higher education of young Aboriginal people.
2023 Alma Stackhouse Scholarship Guidelines (PDF, 172KB)