Connection. Courage. Growth. Respect. Responsibility.
These values are what our Department's culture is built on.
Here at the Department for Education, Children and Young People, we live our
values and bring them to life through our everyday actions. They help us
to ensure every child and young person in Tasmania has a bright life and
positive future.
We created our values by talking to children and young people and our staff.
We asked who they thought we needed to be to meet our purpose and objectives –
the Why and How as set out in our Strategic plan 2024-2030.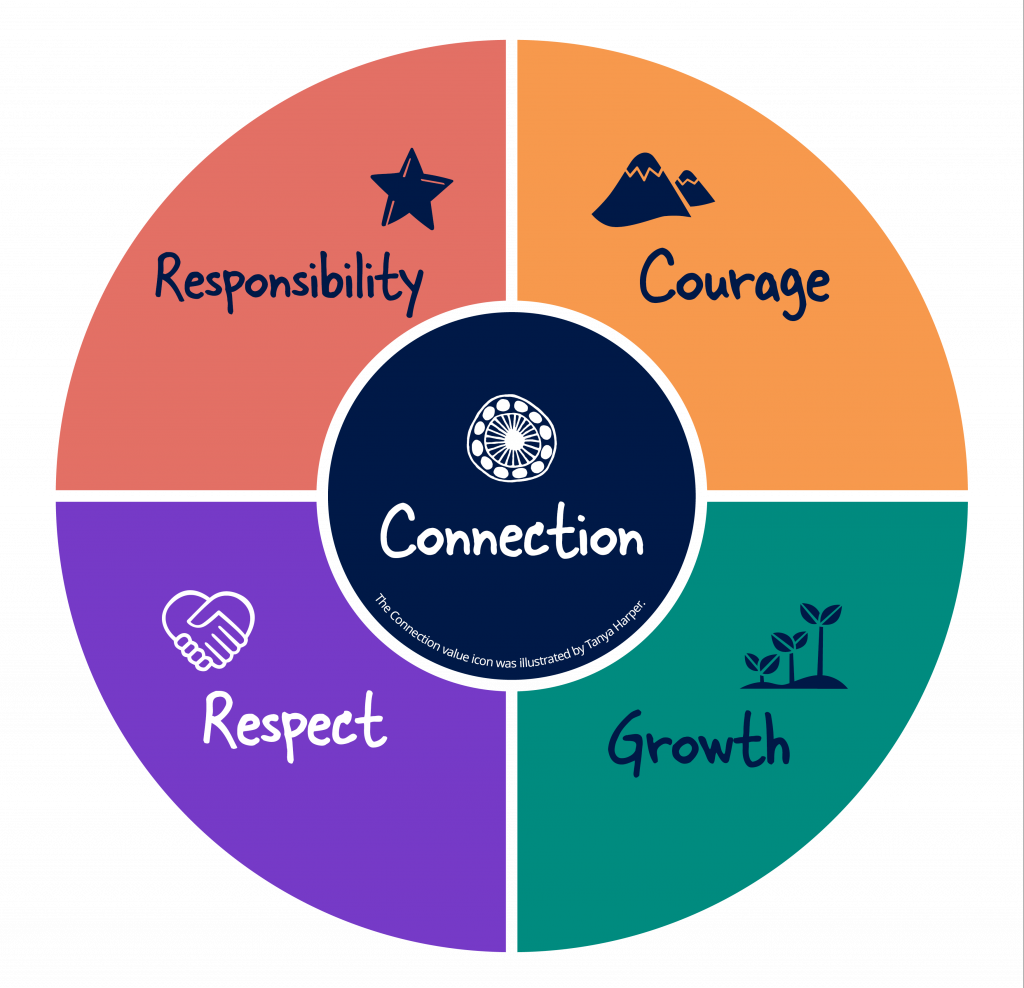 Courage – Accepting challenges and embracing opportunities.
Growth – Aspiring to learn, and improving even when it is tough.
Respect – Caring for Ourselves, each other, and our environment.
Responsibility – Stepping up and doing what is right.
Connection – Building positives relationships and a sense of belonging.