What is our approach to school improvement? 
Our Approach to School Improvement is our framework to drive school improvement. It does this by focussing on the quality of learning, teaching and leading in a school.  It includes guidance and supporting materials.  
Our Approach to School Improvement provides schools with:
a shared understanding of what school improvement looks like in Tasmanian Government Schools
a shared language
clear expectations
roles and responsibilities.
All schools need to focus on school improvement as that is how student learning outcomes improve.
Our approach to school improvement model 
The model below shows the interconnected elements of Our Approach to School Improvement.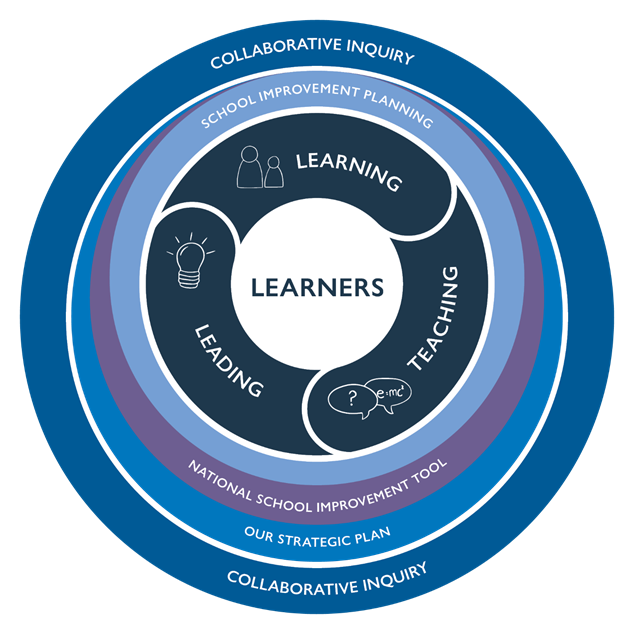 The model shows that:
learners are at the centre of school improvement
schools use Learning, Teaching and Leading to drive school improvement
schools use the National School Improvement Tool and the Department for Education, Children and Young People Strategic Plan to guide how they will improve their school. Schools document this approach in their school improvement plan
schools use collaborative inquiry to determine what they need to do to improve learner outcomes.
Resources to support Our Approach to School Improvement are being developed on an ongoing basis. Staff can access these by logging in to the department's intranet.